So You Want to Design a Barndo?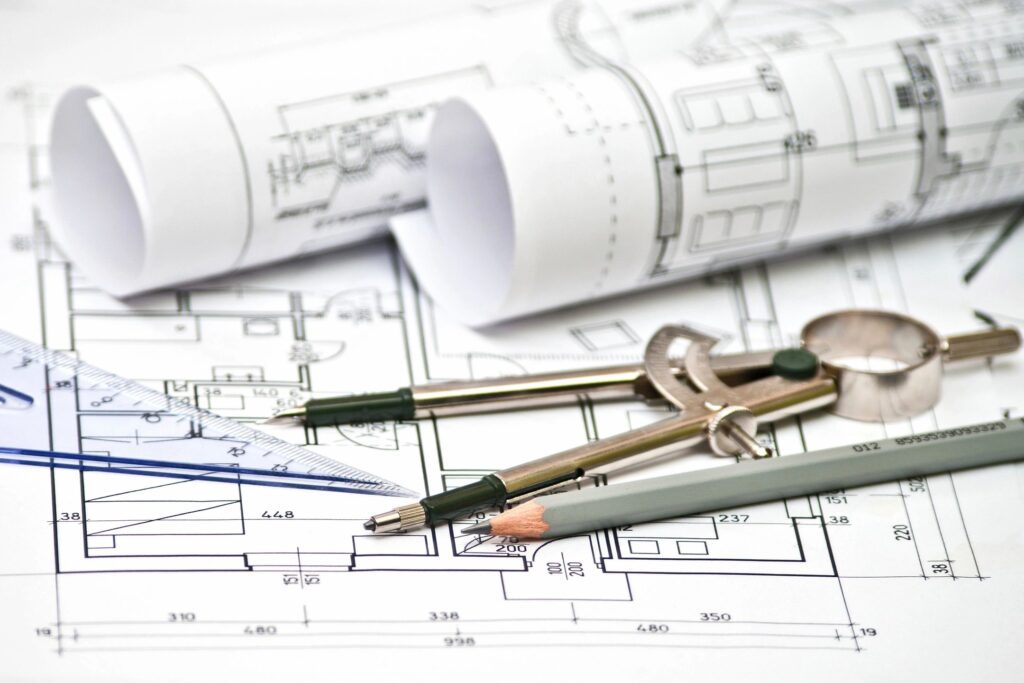 Hey there – Maddie here! I am Greg and Shannon's oldest, the newest member of Precise Home Design team, and about as clueless about barndos as you are! Don't take offensive – but you did click a blog titled "So You Want to Design a Barndo?" so I figured it was safe to assume. Even though I grew up with two parents in the residential construction industry, my knowledge is very limited when it comes to the nuts & bolts of home plan design. My strengths lie in marketing and client care. At Precise, I make sure all the details are taken care of and you are well communicated with, but I leave the plan designing to the big guns!
So, in light of my recent confession and your Pinterest feed begging you to nail down a floor plan, I thought we could learn together.
What is a barndominium?
A barndominium is a barn-style (go figure!) building with open-concept layout. The term "barndominium" first appeared in 1989 when Karl Nilsen began to create planned communities around the "theme" of raising horses. The barndominium high fives a barn, and you guessed it, a condominium. The living area which is typically built above (loft style) or around a larger open area used for a barn, workshop, garage or some other type of hobby that requires extra space.

Design Elements
As we get into some of the notable features of barndos, I need to go ahead and put a huge disclaimer out there. These are the "typical" design features – we know you're anything but typical. We aren't here to cramp your style, we're here to bring it to life!
Average heated square footage: 2000-2500 sq ft – "Heated square feet" refers to living areas and does not include porches, breezeways, carports, shops etc.
Foundation: In most cases, concrete slab is the preferred foundation; however, barndos can be put on a crawlspace or even a basement depending on the topography of the land.
Design Elements: wrapped porches, high ceilings in open space, kitchen & main living space combined, sliding doors, as well as loft space upstairs.
Exterior Options: brick, stone, siding, etc. or a mixture of all!
Framing: You have a few options when it comes to the framing of a barndo: stick built or a metal pole barn. A stick built barndo is framed on the slab just like in residential construction. Some folks opt for stick framing with metal trusses or they get a pole barn kit. One disadvantage to consider when it comes to building with pole barn is its inability to accommodate all preferred window and door placement due to the fixed nature of the poles.
Barndo vs. Traditional Style Home
So, Maddie, should I build a barndo or that craftsman style home? And my answer is – we'll draw you plans for both!! Truthfully though, the biggest determining factor comes down to your needs for the home and the land that it will sit on. Barndos allow more flexibility if you have a certain way you'd like to utilize your space. This could be for your work, hobbies, or even to serve your family in a more functional way that makes sense for you! The possibilities are endless and that's the beauty of having custom plans drawn.
Financing Barndos
At Precise, we promise to keep it real with you because honestly no one has the time. Historically, there have been hiccups when it comes to financing barndominiums. Some possible obstacles are securing a down payment, finding comparables for loans, insurance, restrictive building codes, or getting a conventional loan.
I know I've dampened the mood a bit, but I've got some encouraging news. Local banks, like one of our partners, Central State Bank, are a great resource. If you have established a relationship with your local bank, this will make it easier when presenting your plans and they will understand the local market better than a nationwide leader. They understand the concept and process, and will help you secure financing for your dream home!
How Do I Get Started?
Figure out your financing and reach out if you need a referral! We can get you in direct contact with one of our preferred lenders.
Get a design in the works! You have two options:

If your ideas, Pins, discussion boards, and Google searches are all running together – just go ahead and holler at us! We'll help you narrow everything down and get you on the straight and narrow.
If you're more of a hands-on/visual person, you can download our free Barndo Design Guide HERE! We've created this guide to give you some helpful tips when it comes to brainstorming your design and to help you put pen to graph paper if you can't find exactly what you're looking for online.

Decide if you want to be the general contractor or if you'd like to hire one. There are obviously pros and cons to both routes. If you have the knowledge and resources to build on your own, this will save you money in the long run. Just remember, mistakes can be costly, and when hiring a general contractor, you're not only paying for the labor but their expertise and experience. Click here for more information about choosing your builder!
If you've made it this far, odds are you probably have more questions than answers but that's what the brainstorm phase is for, right? Our designers are an email or phone call (we're old school!) away, and we would love to brainstorm with you.